About Us
Company Overview
TESS INTERNATIONAL, a premier lead in the Financial Crime Solution Industry transforming banking, financial and trade businesses by enabling them with a wide range of advanced digital-based solutions and new wave technologies including but not limited to Artificial Intelligence, Big Data analytics and many more. We embed unmatched expertise into our award-winning solutions with simplified business processes and efficiency driven compliance based technologies to address compliance and regulatory challenges at all levels mainly on Anti-Money Laundering (AML), Financial Fraud Detection and FATCA.
With our global presence and partner network, we are now serving 100 global enterprises across 10 countries and have operations spread across Asia (and more countries in the development pipeline) given the 19 golden years award winning achievements within the industry.
TESS INTERNATIONAL is certified ISO 9001 and moving towards ISO 27001 Certification!
Our Vision
To be Asia's preferred solution provider of Financial Crime Solutions through our regulated state-of-art-technology CORAL ™ Suites envisaging Malaysia as the premier vanguard of RegTech Hub in Asia shaping the transformation in the Financial Crime Solutions Industry.
Our Mission
To provide cutting edge RegTech Financial Crime Solutions and Services with trusted, secured, customized, scalable and integrated solutions that enables real-time and end-to-end payment solutions for any global financial industry related development, permitting our clients to thrive unprecedentedly in the growing Financial Industry with disruptive-technology driven world.
Our values ​​guide our daily actions and decisions; it constitutes a common foundation that our team shares and respects highly.
Innovation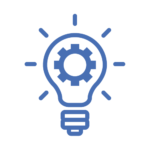 Innovation is in our DNA. We are always seeking innovation that can improve the existing systems, by anticipating industry trends and moving quickly to align with the latest technologies. We continuously revolutionize technologies to enhance our existing resources and tools to better serve our clients.
Integrity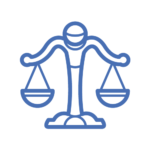 Business integrity with clients and partners is also the heartbeat of our services and operations. We believe that transparency with clients is what sets us apart from our competition. This value is also what drives us to utilize the most suitable technology for the specific needs of financial establishments in their respective fields.
Excellence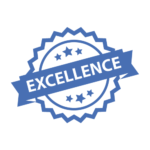 Our goal is to be the benchmark for excellence in every aspect of our business. We are committed to offering the bespoke financial crime solutions that are designed and developed using best practice methodologies to ensure highest standards of quality. Each of our cutting-edge solution is the combined result of innovative design and extensive technical expertise.
Experience & Track Record
TESS International is owned and operated by individuals with over a combined 40 years of experience in the financial industry. Being a respected and experienced leader in the financial fraud industry, we understand the unique challenges faced by the finance and banking companies. We have been providing leading-edge technologies and strategies to major institutions such as banks, insurance and unit trust companies, and our clientele has been growing ever since into Asia Pacific region.
We have been recognized multiple times for our excellent services by reputable organizations. A few notable ones are GOLD Award in the ASEAN ICT awards 2014, Merit Award for the Best Financial Applications award category and Enterprise 50 2014 awards from SME Corp Malaysia. We have also been awarded the Malaysia MSC status in 2001.
Dealing with clients' sensitive data means the protection of privacy and the responsible use of data is paramount. At TESS, we are rigorous in our compliance with legal and regulatory guidelines and have the whole organization committed to data protection and information security. We always follow a stringent rule when handling clients' non-public data.