SmartDoc is a trusted end-to-end transformational digitalized platform with a comprehensive Enterprise wide Trade Document Management system that could easily integrate into your Trade Finance Processing system. The framework provides guideline in compliance to the industrial standard regulated document facilitation and management with streamlined processes in the Trade Finance Processing system that compliments spread across multiple databases, ensures operational efficiency and invigorates the Trade Finance Business Lifecycle.
SmartDoc provides:
REALTIME & SWIFTNESS: Wide variety of business processes are accomplished in real time with the automated and digitized coding platform.
PRECISION: Automated transactions are certainly more reliable as it reduces human error and provides cost savings/cost avoidance.
REDUCED RISK: The platform reduces the risk of manipulation of data (fraud) vs paper based submission  and is managed by a secured data security network. Approval levels can be determined by Senior Management.
ELIMINATES INTERMEDIARIES: Reduce or eliminates reliance Service Providers that lacks relevant knowledge in preparing shipping documents and potential data breaches.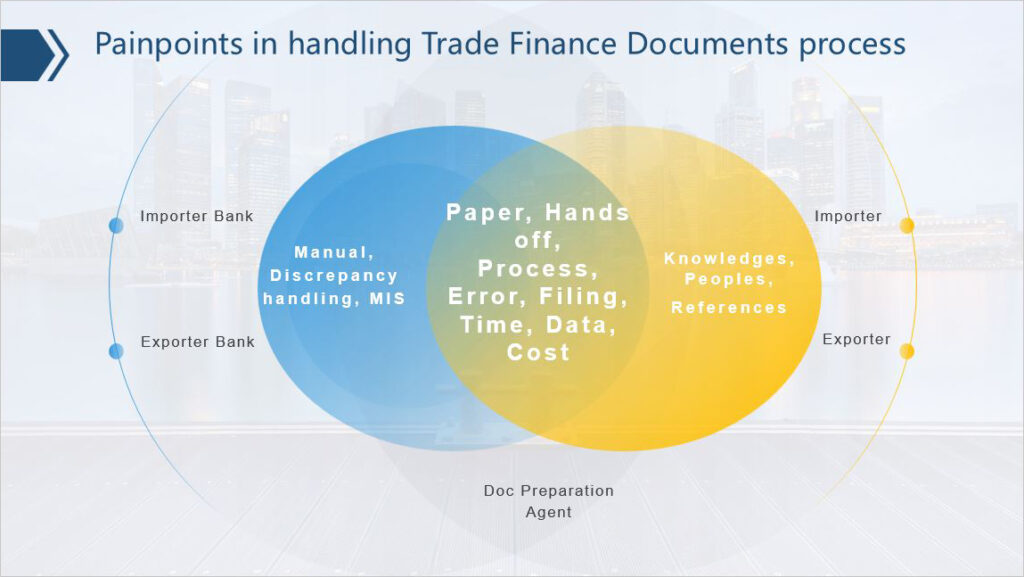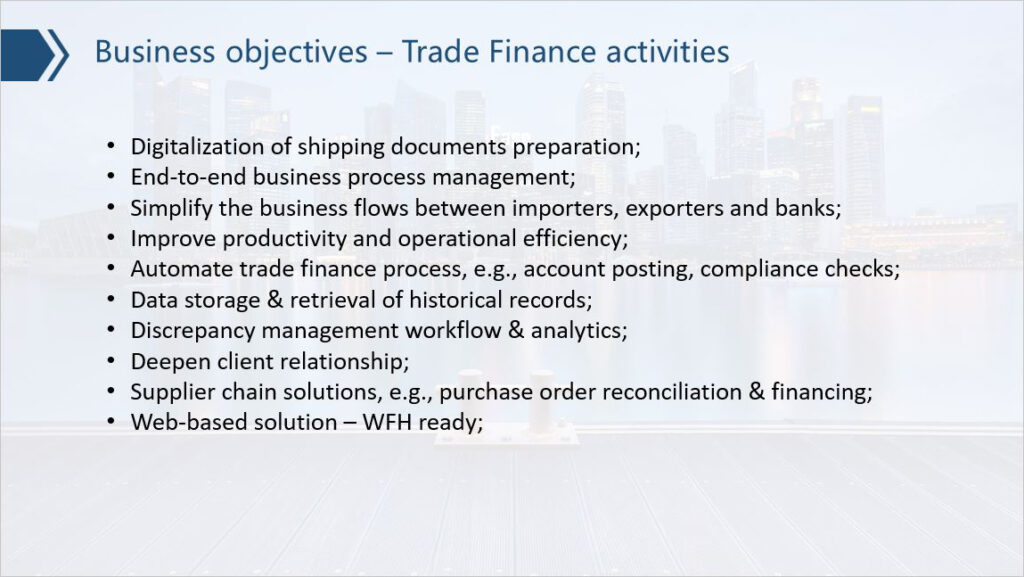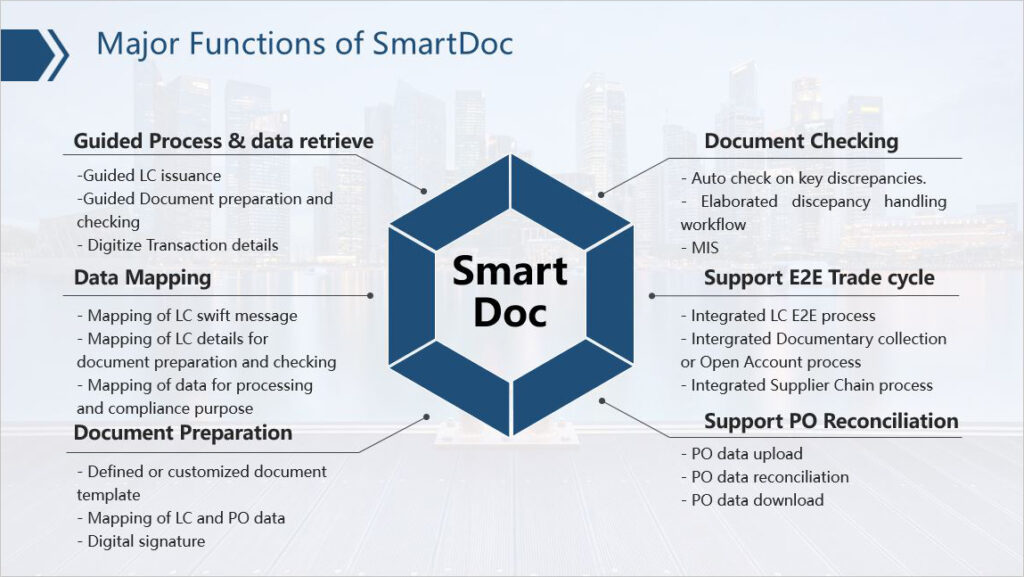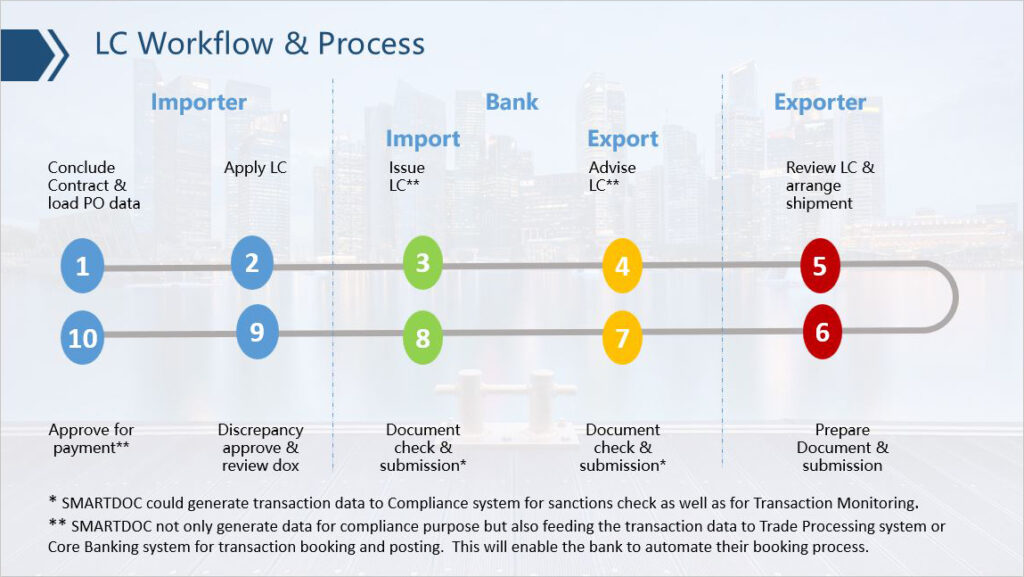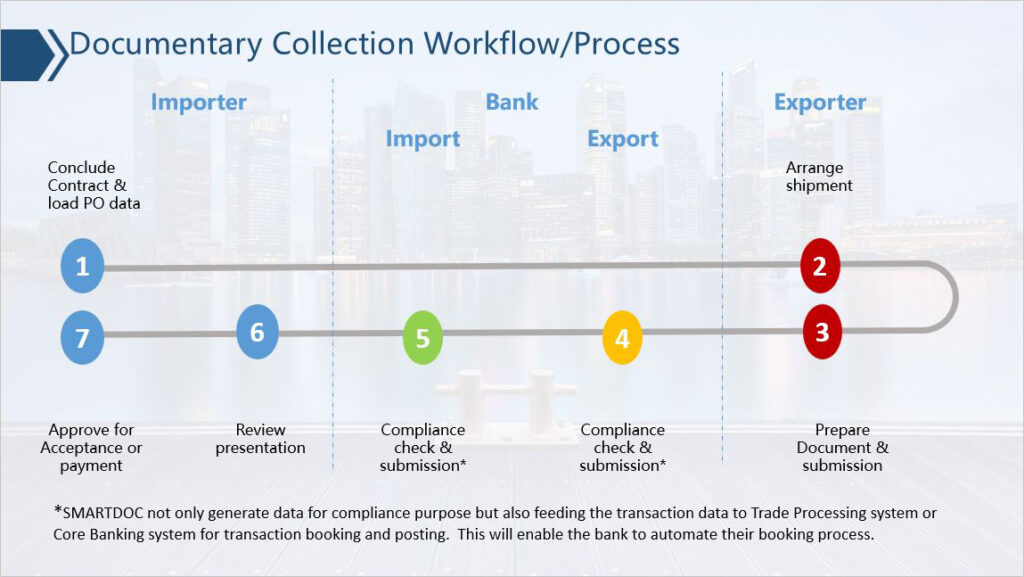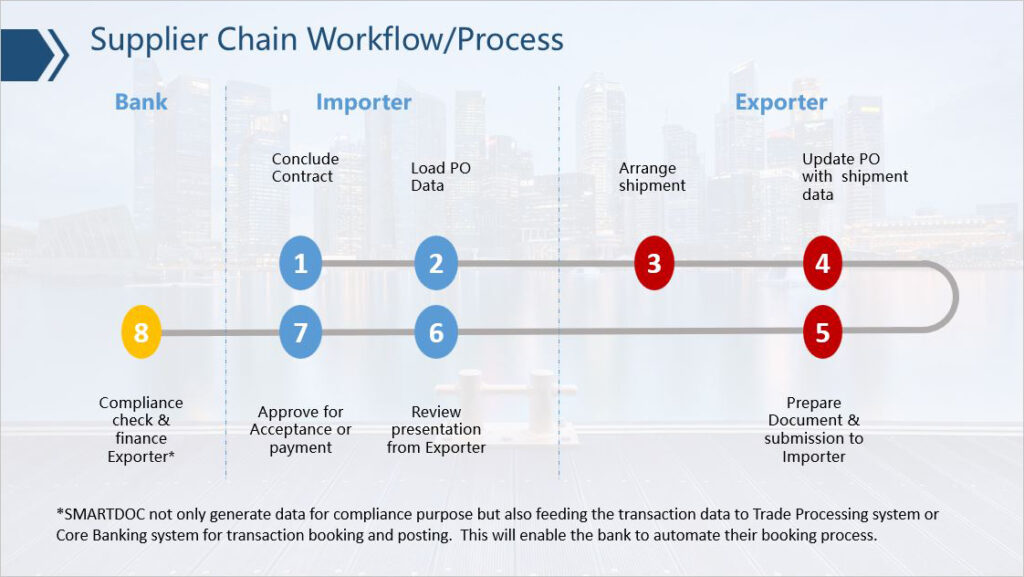 Let's get started
Are you ready to engage with TESS?
Let our professional team handle your financial crime matters, so you can fully focus on the core aspects of your business.